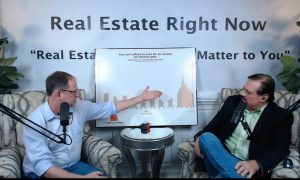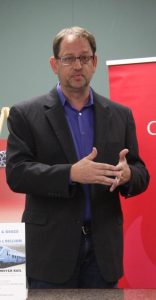 Anyone buying a home is affected by an interest rate, everyone buying a home in our current rate market asks the same question "are rates coming down?" We just left an 80 year low rate market for several years and as we become accustomed to the market the mortgage rates are perceived as a big change…but are they really?
In this episode of Real Estate Right Now, Paul Fitts | Advantage Lending Senior Loan Officer takes us through the history of interest rates and how we can have a more full understanding of how interest rates have changed over the years.  Through his research and data he will explain that even though the rate is higher right now you should have the confidence that a home purchase now is a great decision.
Linda Craft Team, REALTORS…for more than 38 years they have given thousands of client from all over the world legendary customer service.  There specialty?  Helping people make their life transition.  They know that when you make a move to buy or sell a home a life transition comes too.  And they want to take the stress and hassle out of the process so you can transition as smoothly as possible.
Always finding ways to serve their clients and community better Linda Craft  Team REALTORS use the latest technology to help home sellers and home buyers with their goals.  The are independent of the national brands and have been a mainstay as one of the top selling real estate companies on the east coast.  Located in the Greater Raleigh Research Triangle Park of North Carolina they can help you there or anywhere you live.  Click on over to www.LindaCraft.com